Four out of Five Stars For The Never Hero!

Thank you to Jancee Wright for her review!
Jancee's Reading Journal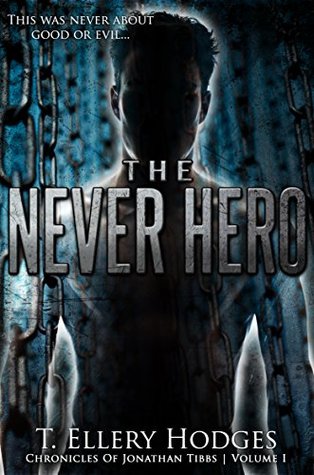 Title: The Never Hero (Chronicles of Jonathan Tibbs #1)
 Author: T. Ellery Hodges
 2014 – Fiction – Urban Fantasy/Science Fiction
 Rating: 4/5
The Story: Jonathan is your typical college student – he goes to class, holds down a part-time job at a local hardware store, and listens to his housemates argue over movies. But one evening when he's home alone, he's attacked by a blond stranger, injected with a syringe, and left in a puddle of his own blood. Weeks later, his chest lights up (literally), he gains super strength, and he is sent to fight a monster rampaging through downtown Seattle. After the battle, he begins to put the pieces together and realizes that he is being forced to play the hero role and stand between Earth and an oncoming invasion.
The Opening Line: It was cold in the elevator shaft.
What I Loved: Hodges did a stupendous job…
View original post 284 more words